Categories
Currency
Language
Select the language to display the site in:
Top Sellers
Featured Products
Pclix XT Kit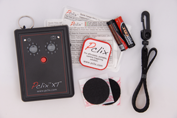 Pclix XT is the affordable, portable, camera triggering solution. This XT Kit has everything you need except a Camera Control Cable. Click "More" for additional information.


Price:

US$150.00
---
Pclix XT and C-150 Bundle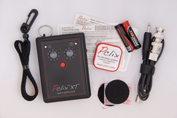 For all you folks shooting Video on supported Canon DSLRs this bundle is for you. Everything you need to be up and running in minutes is included. Click "more" for additional information.




Price:

US$180.00
---
---
---
---
Information
---
This Upgrade Kit will be shipped to you, included in the kit are all the parts necessary to perform the upgrade. You will have access to our online video which walks you through the upgrade procedure step by step. The upgrade takes about 5 minutes and is a fairly simple task. If you feel at all uneasy performing this upgrade yourself then please order our "Don't Do It Yourself" Upgrade Option instead.

Please review these other products:
C-300 - Canon Rebel/Pentax Control Cable
Compatible with the Canon G12, G10, G11, 1000D, 600D, 550D, 500D, 450D, 400D, 300D, 350D, 60D, Digital Rebel, Digital Rebel XT, XTi, XSi, XS, T1i, T2i, T3, T3i, Kiss Digital, Kiss Digital-N are all compatible.
Our Price:

US$25.00



C-80 - Nikon D70s & D80 Control Cable
Compatible with the Nikon D70s and D80 ONLY. In order to trigger the Nikon D70 You must use the C-100 optical cable with that camera model.

Our Price:

US$30.00



C-950 - Contact Switch Cable - Open Ended
This cable can be used when connecting oddball devices to the Pclix LT which can be triggered with a contact closure. Please contact us for more information.

Our Price:

US$10.00



C-200 - Double Infrared Cable
Similar to our C-100 cable except two cameras of the same make and model can be triggered at the same time using infrared light (IR).

Our Price:

US$35.00



C-400 - Nikon 10 Pin Cable
Compatible with Nikon D1, D1X, D1H, D2, D2X, D2H, D3, D100*, D200, D300, D700, F5, F100, F90, F90x, N90, Kodak DCS 14N, Fuji S3 Pro

Our Price:

US$30.00



C-320 - Canon N-3 Cable
Compatible with the Canon 5D, 5DMk II, 5D Mk3, 6D, 7D, 1D, 1Ds, 1D Mark II, 10D, 20D, 30D, 40D, 50D, Canon D2000.

Our Price:

US$30.00



C-500 - Panasonic Trigger Cable
Compatible with the Panasonic LC1, LC10, L1, G1, G2, G5, GH1, GH2, GF1, GF2, FZ20, FZ25, FZ30, FZ50, FZ100, FZ150 and FZ200.


Our Price:

US$30.00



C-530 - Olympus USB Cable
This cable is compatible with the following Olympus models, XZ1, E-P1, E400, E410, E420, E510, E520, E620, SP-510UZ, SP-550UZ, SP-560UZ, SP-656UZ, SP-570UZ and SP-590UZ.
Our Price:

US$30.00



C-540 - Olympus Cable
This cable is compatible with the following Olympus models E-1, E-3, E-10, E-20, E-300.
Our Price:

US$30.00



C-90 - Nikon Control Cable
Compatible with the Nikon D90, D3100, D3200, D5000, D5100, D7000 and Coolpix P7700. This cable is approx. 4 feet in length.

Our Price:

US$30.00



---