Categories
Currency
Language
Select the language to display the site in:
Top Sellers
Featured Products
Pclix XT Kit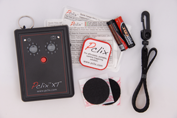 Pclix XT is the affordable, portable, camera triggering solution. This XT Kit has everything you need except a Camera Control Cable. Click "More" for additional information.


Price:

US$150.00
---
Pclix XT and C-150 Bundle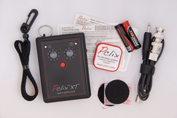 For all you folks shooting Video on supported Canon DSLRs this bundle is for you. Everything you need to be up and running in minutes is included. Click "more" for additional information.




Price:

US$180.00
---
---
---
---
Information
---
This cable will allow you to power your Pclix XT or LT from an external source. If you are located in a country which uses 220 volts then this cable can be combined with a locally sourced low current 3 volt adapter. This cable also makes it possible to use longer life external batteries to power the Pclix XT or LT. The cable comes clearly marked with polarity and is approximately 5 feet (1.6 M) in length.