Categories
Currency
Language
Select the language to display the site in:
Top Sellers
Featured Products
Pclix XT Kit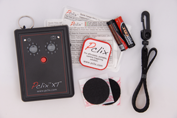 Pclix XT is the affordable, portable, camera triggering solution. This XT Kit has everything you need except a Camera Control Cable. Click "More" for additional information.


Price:

US$150.00
---
Pclix XT and C-150 Bundle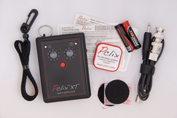 For all you folks shooting Video on supported Canon DSLRs this bundle is for you. Everything you need to be up and running in minutes is included. Click "more" for additional information.




Price:

US$180.00
---
---
---
---
Information
Product Categories
Camera Control Cables (13)
A variety of Infrared & Contact Switch Closure Cables which can be used connect the Pclix XT to a varity of cameras.


Pclix Uprgades (2)
We have two different options if you are choosing to upgrade your original Pclix LT to the new feature set of the Pclix XT.